About Us
Founded in 1983 by Bayram Tuncay in Vefa, Istanbul, TUNCAY brand was reorganised as BAYTEKS Konfeksiyon Ürünleri İnş. İth. İhr. San. ve Tic. Ltd. Şti. in 2007 when it was transformed into a corporate structure. In the first years of its establishment, the brand produced waistband lining and bias, and started to manufacture pocketing lining for the needs of the sector and the demand of its customers. Later, it started to multiply its product groups and to produce trouser lining and other accessories.
In TUNCAY, the production processes are very meticulous, the production of pocketing lining, which is a weaving group product, aims to do all the processes in the best way, starting from yarn and continuing to the production of pocket fabric. In this process, the products are tied to the weaving looms from yarn and the production process begins. Then the dyeing and printing processes begin for the manufactured products. After these procedures, the products are tested. At the test stage, it becomes clear that the product does not contain any harmful substances and meets international standards. In any other case, the product is canceled and annihilated. The products that have passed the test are packed and lined up on the shelves in the warehouse.
Waistband lining and bias production process is produced as a result of cutting and sewing the pocket fabrics that the brand has produced.
Its main products are waistband lining, pocketing lining, bias, perforated tape, tarlatan bias and interlining tape. The products generally consist of the inner parts of all trousers. Our company also applies special designs and orders requested by our business partners.
It participates in the world's most prestigious fair Premiere Vision Paris in France, which always follows fashion and the current trends and is the center of fashion in this direction. Apart from this, the patterns and colors to be used in the new season are determined by the results of fairs and current follow-ups.
There are all complementary products that appeal to the entire ready-to-wear industry, generally in the accessories and fabrics of suits, chino, denim groups. Also, it appeals to haute coute, casual, classic and sports groups.
TUNCAY brand, which especially exports to Europe and many African and Asian countries, has the potential to export its production all over the world.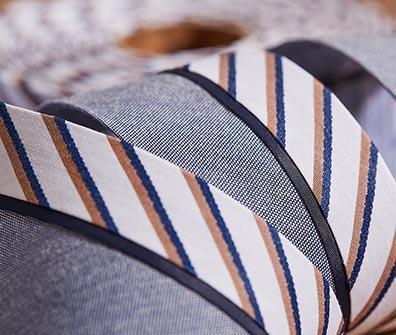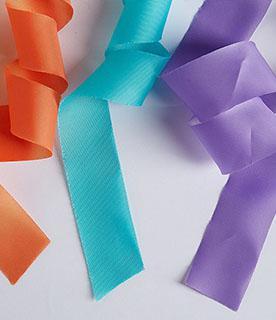 Our Mission
It is basically taking the environment and human rights as criteria and in this direction, to serve our products to our customers in the best way, from the yarn stage of the product to the production of fabric and accessories. In this direction, our company works with the motto "Customer demands quality, quality brings customers".
Vision
We aim to be the best in the field by providing this understanding of service to our business partners with whom we have worked and will work with in the future, with the values specified in our mission.